Welcome to Ayinger in der Au
The family-led private brewery Ayinger proudly presents its first independent inn in Munich – welcome to the AYINGER IN DER AU!
OUR LOVE FOR THE HOPS
Bavarian lifestyle – traditional and deeply rooted in our homeland. Why don't you a have a Urweisse beer with your roast pork or a Bairisch Pils with your roast chicken? The Bavarian inn AYINGER IN DER AU celebrates its love for the hops like no other restaurant or tavern in Munich.
Carefully worked copper, wood and loden; the atmosphere is like in a brewery cellar: beer is flowing from cooled wooden barrels directly into the glass. That's how stylish modern inn culture can get!
During Advent and between Christmas and New Year each and every one of our establishments will once again start to twinkle, sizzle, and give off mouth-watering aromas
The creative minds in the kitchen of the Ayinger am Platzl, the Ayinger in der Au, the Pfistermühle and the bars – both Platzl Karree and Josefa Bar – have been working tirelessly towards one goal: to fill your visit with indulgence, contentment and conviviality. We cannot wait to welcome you during this special time. There truly is something for everyone here. Read on to discover what we've got planned for the coming weeks and choose the one that takes your fancy.
Celebrate with us or enjoy other events organized in the neighbourhood. There is always something going on!
Typically Munich, cozy and yet with its finger on the pulse - that's our inn. And this is how your celebration could also look like!
You are cordially invited to rent our Wirtshaus, the "Kreszenz4 - der Saal" for private or business events. In summer we are happy to move the party outside into our cozy Wirtsgarten - directly at the Auer Mühlbach.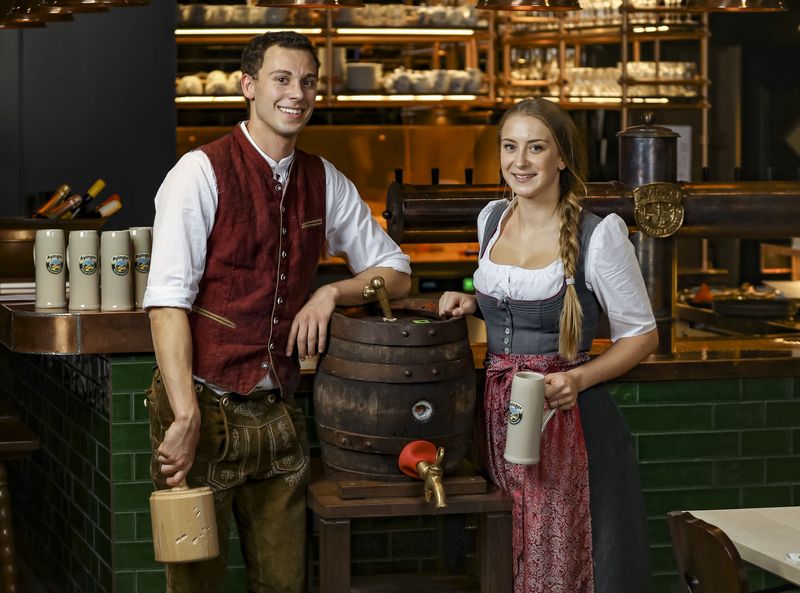 Do not miss any more news
Sign up for our newsletter and never miss any news, offers and exciting content again!